You can import or manually add your guests in Text My Wedding.
Import your guests
You can easily import your guests via a csv file.
1. Set up your import file
If importing via CSV you must use the following headings if importing that field. You can download a sample file here .
firstName - Guests frist name
lastName - Guests last name
phone - Guests phone number
email - Guests email
ddress - Guests main address
address 2 - Guests 2nd line address like apartment number
city - Guests ciy
state - Guests state
zip - Guests zip code
2. Import your file
To import your file:
Navigate to your Guests
Select Import Guests
Select or drag and drop your import file
Click Complete import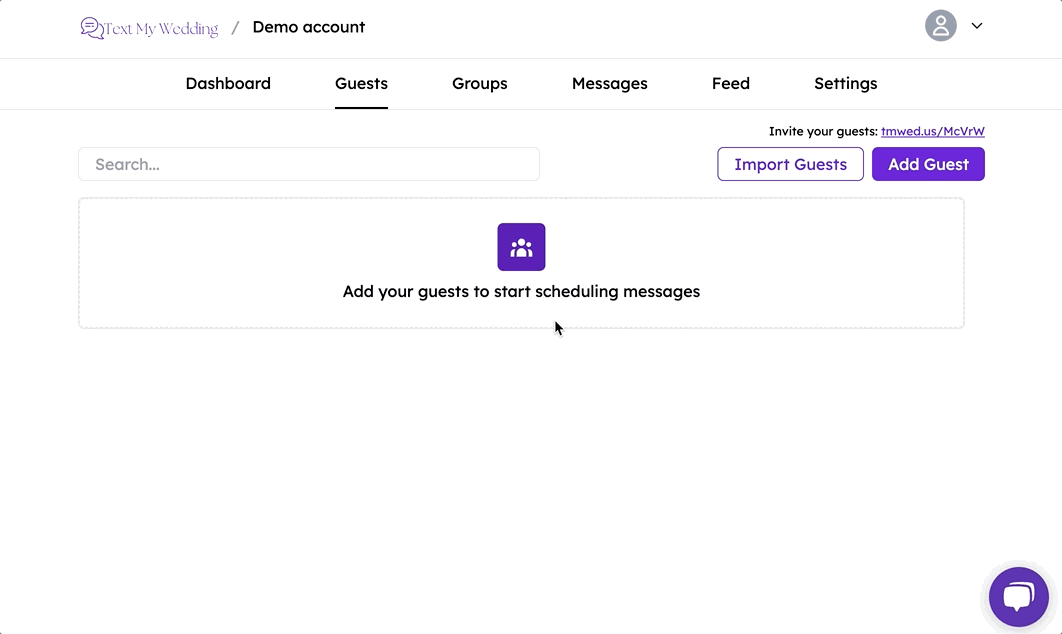 Manually adding a guest
If you have a one off guest you can manually add their info into your database.
Navigate to your Guests
Select Add Guest
Enter your guests info
Click Save